The Happy Self® Saturday
This Event Is Completely SOLD OUT

Wainwright House - Rye New York
* * *
A Whole Day Dedicated to YOU discovering your Happy Self®
It's a New Year.....come discover a New You!
I am super excited to invite you to the Happy Self® Saturday Retreat.  This is going to be an exceptionally wonderful event. The Wainwright House is a magnificent 16-room replica of a French Chateau and sits on five organic acres of land overlooking Milton Harbor on Long Island Sound in Rye, NY.
We have an amazing group of women all coming together to learn, grow and support each other.  We are intentionally keeping this group small and intimate so that EVERYONE leaves with personal coaching and an action plan to positively impact their life in 2020.

Please reach out if you have any questions.   Tracy@TracyFox.net
The Happy Self® Saturday is for YOU…
If you want radical positive change in just one day.

If you want to live to your highest potential and purpose.

If you want to manage your life instead of life managing you.

If you are a Mom who need some time to her self.

If you are an Entrepreneur who wants to reset for the New Year.

If you are a business person who desires time for fresh ideas.

If you feel like you don't have the tools to take the next steps.

If you want a deeper connection in your relationships.

If you want to get more done in your day and stay on track.

If you want to feel good about yourself.

If you want to make decisions easily.

If you need an exact action plan for success.
…Whether you are a stay at home mom, busy entrepreneur or corporate executive, everyone deserves a Happy Self Saturday.
Please See The Exact Schedule Below
What is included in the Happy Self®Saturday Retreat?:
A Morning Meditation

Over 5 Hours of inspired teachings by Executive Life Coach Tracy Fox targeted at you discovering your Happy Self

Mental exercises to fortify your mind & overcome barriers to success in any area

Daily, fun, step-by-step breakouts 

Live Coaching and opportunities to participate

In-person networking connections with other amazing women

A Happy Self® Workbook

Buffet Lunch – Sandwiches, Salads, Sweets

A Walk on the Grounds Along the Water

Time For Reflection

Everyone Leaves with a Lord & Taylor Gift Bag & An Action Plan for 2020
$250.00
  (Tickets Are VERY Limited – Please Register Soon)
"Throughout the entire session the audience was engaged and transformed by the practical, useful and immediately applicable concepts that Tracy shared. Within a day of being a participant in her seminar I made some very positive decisions regarding my business and personal life that have been truly paying off. I reached out to her for some one on one coaching because I was so impressed with her insights. She is really very good at one-on-one as well. If you have opportunity to see Tracy Fox present and/or to engage her as a business/life coach, I would highly recommend her."
– Joy Baldridge, President Baldridge Seminars International
9:00 – Program Open – Check In 
9:30 – Morning Meditation Begins
10:00  – 11:30 – Program I – Make Your Dreams Come True!!
11:30-12:00 – Walk The Grounds Or Time For Reflection
12:00 – 12:45 Buffet Lunch 
12:45 – 2:15 Program 2 – Overcome All Obstacles
2:15 – 2:45  – Afternoon Break  
2:45 – 4:00 – Program 3  –  Next Steps for Success in Any Area
END
Where is the Wainwright House?
260 Stuyvesant Avenue, Rye, NY 10580.  Wainwright is just 30 minutes from New York City, 15 minutes from the Westchester County Airport, and a stone's throw from routes 95 and 287.   To find out more…./www.wainwright.org/
Can I bring a friend?
Yes…bring lots of friends but sign up soon as registration is very limited.  
What should I bring?
Light comfortable clothes, writing utensils to take notes and an open mind & willing heart for all good and positive things. 
What is your refund policy? 
You can transfer your ticket to someone else but we are not issuing refunds for the ticket price of the Happy Self® Saturday Retreat.

What should I do if I still have questions?
Please Contact Tracy@TracyFox.net and someone will respond within 24 hours.
Could you tell me more about Tracy Fox?
Tracy Fox has spent over 15 years with thousands of clients and countless hours brainstorming to create the BEST strategies for YOU to enjoy a Happy Self.  Come experience this life transformation and immersion experience where you will be empowered to discover your highest purpose and potential.
Tracy has written 4 bestselling books, has spoken at over 100 locations including Lord & Taylor, Jersey Mikes National Meeting, Fairfield Prep School, Greenwich Bar Association, Grace Farms, & St. Luke's Women's Retreat. Tracy will bring all this collective knowledge and expertise to the Happy Self Saturday Retreat so YOU can have a transformative experience.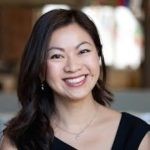 "Tracy is the real deal.  Tracy takes a solution-based approach with her clients. She has years of experience in the field and has a proven track record of success. Tracy possesses just the right balance of active listening, offering advice, and action planning.  The Happy Self Saturday is a must have experience for any woman who want to thrive in all realms of her personal and business pursuits!"  (Sharon Perks)
Thank You To Our Sponsors